100% compliance by companies and aircraft operators
All Dutch companies and aircraft operators participating in the European Emissions Trading System (EU ETS) have surrendered sufficient allowances on time to compensate for their CO2 emissions from 2014.
Last month, 448 companies and 14 aircraft operators had all already fulfilled their first annual requirements by submitting a verified emissions report before the deadline. This is the first time since the start of emissions trading that 100% of participants fulfilled both requirements on time.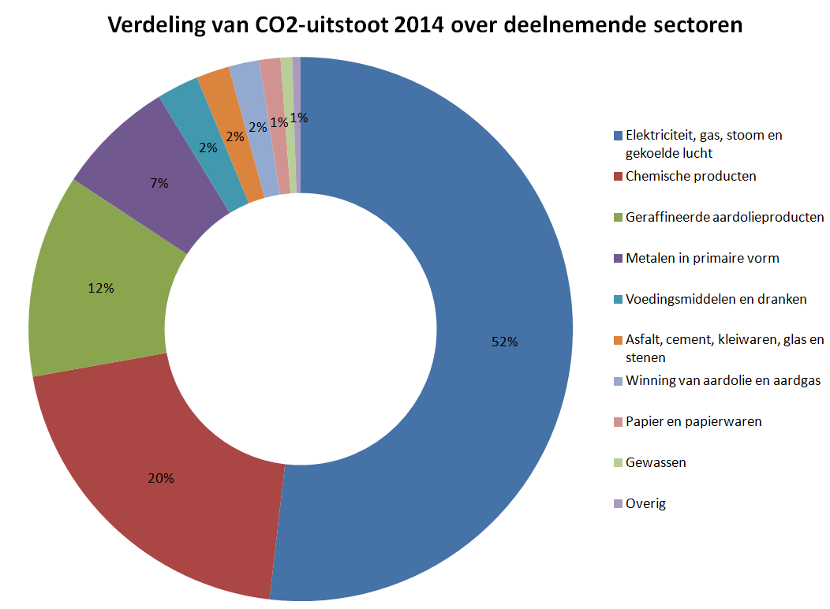 Distributing the emissions of participating sectors
According to the initial analysis of emissions data performed by the Dutch Emissions Authority, the electricity sector is responsible for 52% of total CO2 emissions by participating industrial sectors in the Netherlands, at 46.1 megatons. The chemical industry is next at 18.1 megatons, representing 20% of total CO2 emissions. Oil refineries and the metalworking industry are responsible for 12% and 7% of total emissions, at 10.8 and 6.2 megatons respectively. Last place, at 9% (7.7 megatons) is taken by a group made up of six different sectors, including the food and paper & board industries.
Emissions Trading Progress Report
After the summer the NEa will publish a new edition of the 'Emissions Trading Progress' report, which will include the emissions data from Dutch companies that were part of the EU ETS from 2008-2014, as well as explain the data and place it within a chronological framework.
Publication of compliance data
The NEa has published the compliance data of companies and aircraft operators on its website. On 4 May, the European Commission published the compliance data of all 11,000 EU ETS participants on its website.