Increase in Dutch EU ETS participants' emissions due to coal-fired power stations
According to the preliminary emissions data by the Dutch Emissions Authority, the CO2 emissions of Dutch companies participating in the European Emissions Trading System (EU ETS) rose by 2.5% in 2014 compared to 2013.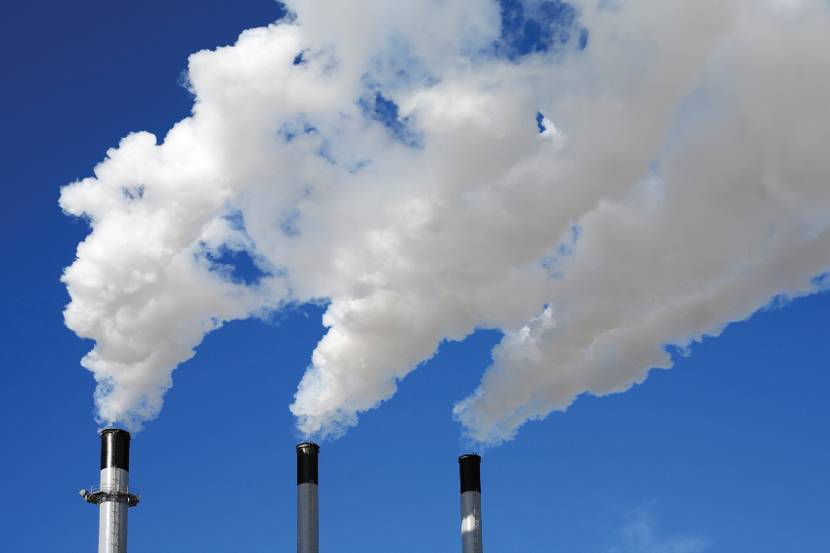 The 448 participating companies in 2014 produced joint CO2 emissions of 89.0 megatons. CO2 emissions in 2013 totalled 86.8 megatons, indicating an overall rise of 2.2 megatons. This increase can be attributed to a rise in coal-fired power station emissions of around 3.2 megatons; the remaining participants' emissions dropped by 1 megaton.
Less free allocation
In 2014, Dutch companies were allocated a total of 48.2 million free allowances, meaning that nearly 46% of 2014 emissions could not be compensated for using these allowances. The quantity of free allowances to be issued in the years to come will gradually decrease. In 2020, Dutch companies will receive a total of 41.3 million free allowances, 15% less than in 2014.
Emissions data for aircraft operators
Following the EU ETS scope adjustment for aircraft operators in 2014, fourteen aircraft operators have reported their emissions for both 2013 and 2014 to the NEa. This data concerned only flights within the EU. The aircraft operators produced a total of 2.2 megatons of CO2 in 2013, which rose by 4.5% in 2014, reaching 2.3 megatons. The aircraft operators were allocated a total of 1.2 million free allowances in both 2013 and 2014. This data shows that nearly half of aircraft operators' emissions cannot be covered by the free allocation of allowances.
Publication of emissions data
The NEa has published the preliminary emissions data for companies and aircraft operators on its website. The definitive data will follow in early May.
The European Commission has published the preliminary emissions data of all EU ETS participants on its website.
100% compliance
All Dutch companies and aircraft operators participating in the EU ETS submitted a verified emissions report by 31 March. This is the first time since the start of emissions trading that all participants fulfilled this requirement on time.