Accounts - Energy for Transport
Energy for Transport participants require an account in the Energy for Transport Registry (REV: Register Energie voor Vervoer).
Please note: the information available on this page is only relevant for 2018-2021.

Updated information on the new regulations can be found here.
Companies can open an account in the REV if they are participants in the Energy for Transport system. These are:
Claiming companies
Companies subject to Energy for Transport obligations
Transferers, i.e. an Excise Warehouse (AGP: accijnsgoederenplaats) Licenseholders, not subject to obligations.
A company could have more than one role. The REV has three facilities which may exist in different combinations on an account. For example, a claiming company can also be subject to obligations.
All account holders have the facility to transfer renewable energy units (HBEs: hernieuwbare brandstofeenheden). Companies  with an annual obligation can comply with their obligations through HBE transfers.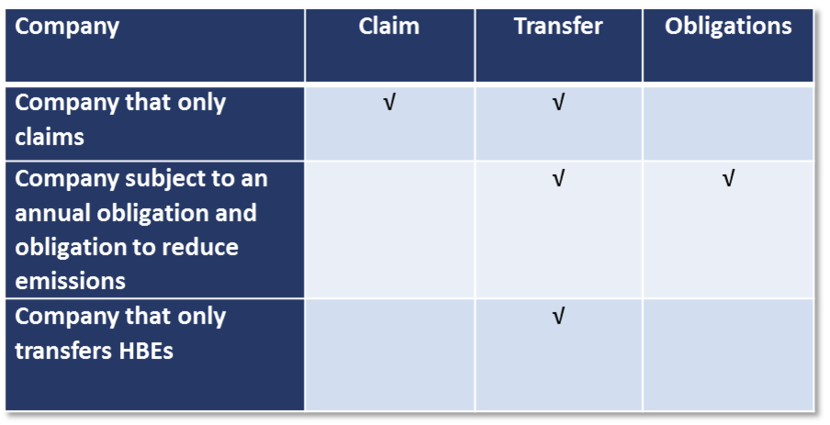 Summary of account holders
The NEa publishes a summary of account holder names (legal entity) on this page together with the facilities that are available on each account: claiming, transferring, obligation to register fuel deliveries, annual obligation, and/or obligation to reduce greenhouse gas emissions. This summary is updated at least twice a year.
Costs
Opening an account in the REV involves no costs.